With NAS, you'll be able to anticipate threats and protect your business. Find out first and act quickly with News Alert Services! Our team of experts in crisis management, projection and image, communication, public relations, marketing, and business development is ready to face these challenges with you.
React correctly
Knowing the different aspects and points of view surrounding a situation will make it easier to react correctly and make better decisions—it could be the difference between winning or losing in research and development processes, negotiations, exporting, acquisitions, and consolidations, among others. It's an everyday thing, like the news monitoring done at News Alert Services.
Anticipate your competition
Anticipate your competition
Knowing your competitors well allows you to anticipate their moves and come out ahead. It's not enough to have a good plan; pivoting effectively is vital to maintain a competitive advantage, and it's necessary to be well informed. React quickly and win with News Alert Services!
Know your market
Market priorities change constantly and knowing them will allow you to better plan marketing strategies for your organization or business. With the news monitoring provided by NAS, you'll be able to identify trends, new ways to engage, needs, and opportunities that others don't see.
Be relevant in your industry
Be relevant in your industry
Being well informed allows you to be aware of what's going on in your business ecosystem, make better decisions, enter conversations more easily, stand out, and secure deals more quickly. Our management, marketing, communications, public relations, and content specialists will create strategies to keep you relevant.
Plan better
Having the latest information will allow you to better understand your business, market, and competition so you can develop strategies based on data that maximizes your business' return on investment (ROI). Top NAS professionals will help you stay focused on the topics that actually affect you.
Bolster your image and reputation
Improve your ROI
Should you spend or invest? Invest! They say that "knowledge is power" and that "those who do not know history are doomed to repeat it." Avoid making the same mistakes. Get informed! At News Alert Services, we anticipate what might affect your business so that you can focus on making your business grow.
News Alert Services (NAS) is an exclusive news monitoring system custom-designed by a team of experienced journalists that presents information in a simple, streamlined format perfect for saving time while keeping up with the news.
Our staff has first-hand knowledge of the internal workings of the media and the importance of public opinion, which is why they're able to accurately select the most relevant information for each client. Our service packages make it possible for our clients to choose how often they want to receive news alerts, at their convenience, in addition to other options.
NAS monitors multiple news outlets on a diversity of platforms (written press, radio, television, and internet), specialized media, and alternative or emergent media, like blogs and podcasts.
News Alert Services team's speed, expertise, and contacts are crucial in a world flooded with information where there's more and more media and influential figures to follow.
Information is power that allows you to gain a competitive edge to move up in your business. Learn all the possibilities.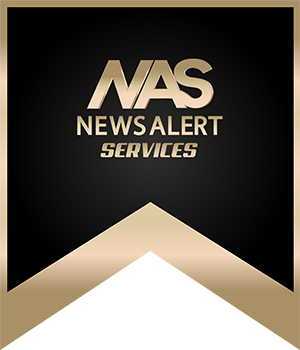 News Alert Services is a service provided by Access All Services, where communication, public relations (licensed), marketing, and business management specialists will help you with important aspects of your business, including business projection and image, business reputation, crisis management, and content production, in order for your posts to generate the engagement you want.
Find out first and win with News Alert Services!
Call (787) 342-4241 and choose the service package that best suits your needs and those of your market, or let us know about your concerns. We want to help you.