[oxilab_flip_box id="14″]
[oxilab_flip_box id="15″]
[oxilab_flip_box id="16″]
[oxilab_flip_box id="17″]
[oxilab_flip_box id="18″]
[oxilab_flip_box id="19″]
[oxilab_flip_box id="20″]
[oxilab_flip_box id="21″]
[oxilab_flip_box id="22″]
News Alert Services (NAS) is an exclusive news monitoring system custom-designed by a team of experienced journalists that presents information in a simple, streamlined format perfect for saving time while keeping up with the news.
Our staff has first-hand knowledge of the internal workings of the media and the importance of public opinion, which is why they're able to accurately select the most relevant information for each client. Our service packages make it possible for our clients to choose how often they want to receive news alerts, at their convenience, in addition to other options.
NAS monitors multiple news outlets on a diversity of platforms (written press, radio, television, and internet), specialized media, and alternative or emergent media, like blogs and podcasts.
News Alert Services team's speed, expertise, and contacts are crucial in a world flooded with information where there's more and more media and influential figures to follow.
Information is power that allows you to gain a competitive edge to move up in your business. Learn all the possibilities.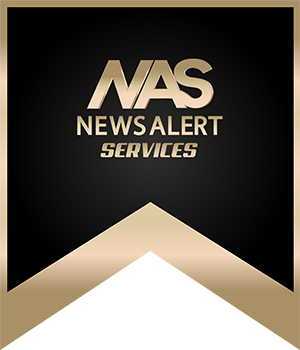 News Alert Services is a service provided by Access All Services, where communication, public relations (licensed), marketing, and business management specialists will help you with important aspects of your business, including business projection and image, business reputation, crisis management, and content production, in order for your posts to generate the engagement you want.
Find out first and win with News Alert Services!
Call (787) 342-4241 and choose the service package that best suits your needs and those of your market, or let us know about your concerns. We want to help you.